Overview of City
Filled with art, music, and culture, Los Angeles is arguably home to one of the most diverse communities on the globe. At each corner of Los Angeles, you'll see beautiful murals, hear inspiring music, and smell tantalizing flavors from around the world. Some highlights of Los Angeles include the iconic Beverly Hills, home to hundreds to celebrities and some of the most expensive food around. Of course, you can't miss a LA Dodgers baseball game or a Los Angeles Lakers game. Finally, end your day watching the beautiful sunset at Santa Monica Pier.
Best Areas/Neighborhoods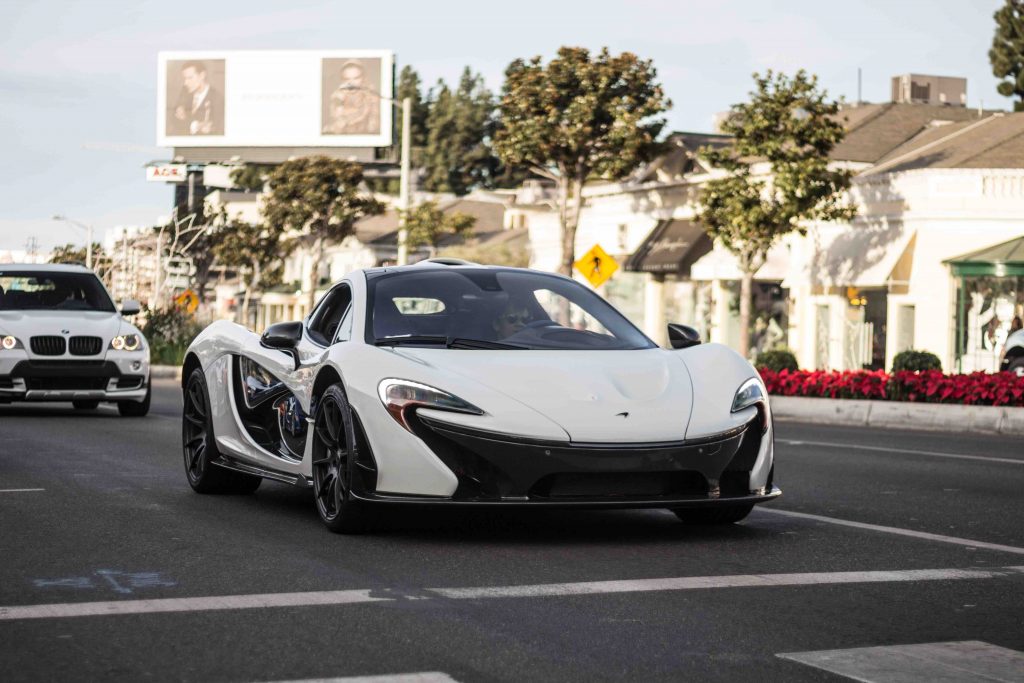 Beverly Hills:
You've seen it in movies and on TV, the 90210 is one of the most iconic neighborhoods in the world and for good reason too. Here you'll find the pinnacle of luxury, including: designer shopping, grand mansions, and perhaps your favorite celebrity. Some highlights include:
Rodeo Drive
Melrose Ave
Greystone Mansion and Park
Los Angeles County Museum of Art (LACMA)
Downtown (DTLA): 
After years of development and gentrification, DTLA is finally an area worth visiting. Lined with great food, tall skyscrapers, and the bustling commerce that many feel LA lacks as a city, DTLA is definitely worth your time. Some highlights include:
Walt Disney Music Hall
Grand Central Market
The Broad
L.A. Live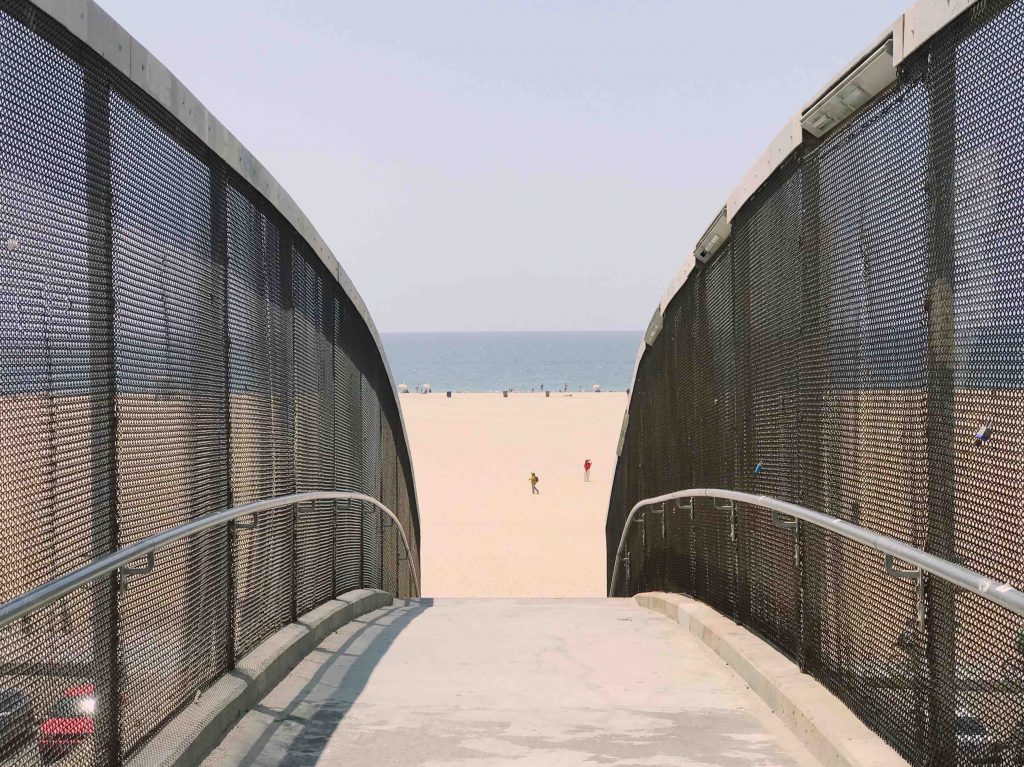 Santa Monica: 
Santa Monica simultaneously gives of a small town ambience while attracting the massive crowds of tourists and locals of LA. Here you'll be able to appreciate some of the beautiful beaches that LA has to offer. Some highlights include:
Palisades Park
Santa Monica Pier
Third Street Promenade
Santa Monica State Beach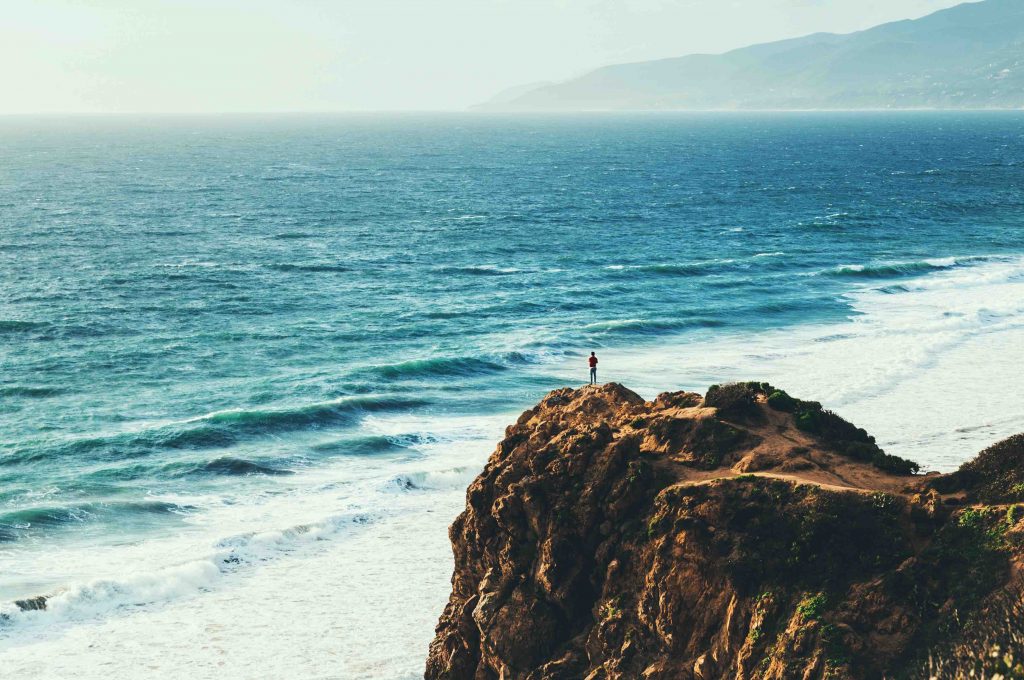 Malibu: 
While most people think of Malibu and Los Angeles as separate destinations, the two are close enough that you can still easily make the trip. Just a short drive outside of the city, Malibu is an incredible coastal town, that offers a relaxed and low-key vibe that is difficult find within the city. Some highlights include:
Zuma Beach
Point Dume
Malibu Creek State Park
Solstice Canyon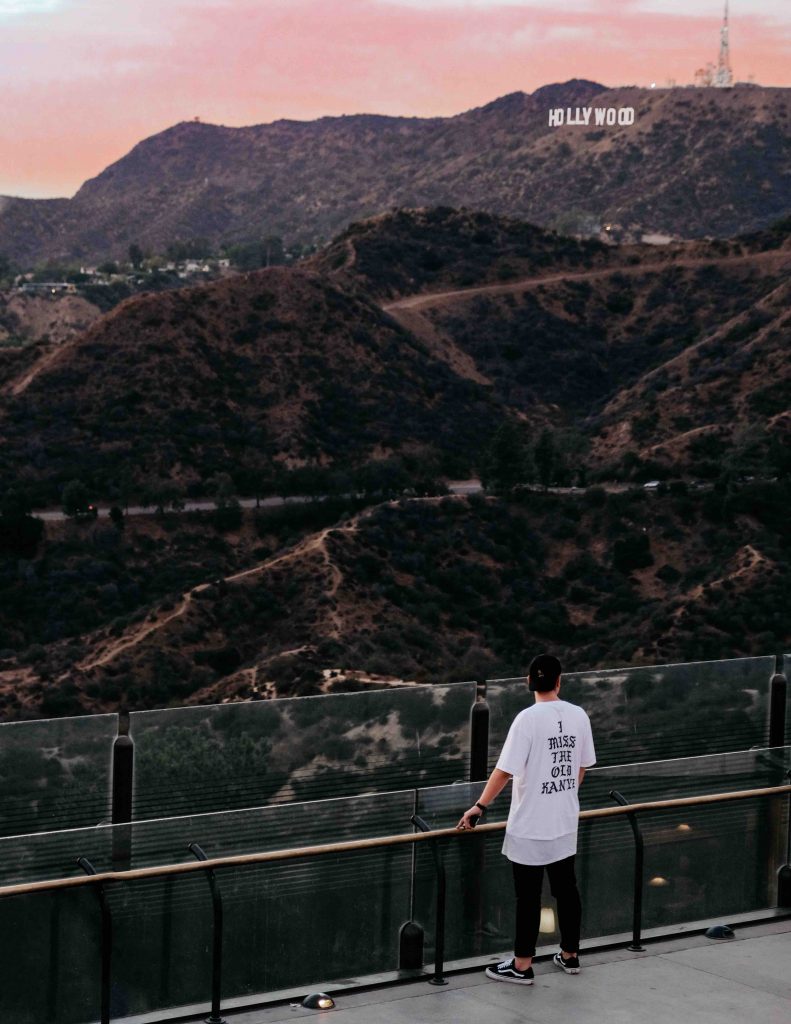 Hollywood: 
Arguably the most iconic area of Los Angeles, Hollywood is the mecca of the film industry. Here you'll find a endless supply of "must-see" destinations so choose where to go wisely. Some highlights include:
Hollywood Walk of Fame
Hollywood Sign
Griffith Observatory
Grauman's Chinese Theater
Food Highlights:
In-N-Out Burger
As the most iconic food chain on the west coast, In-N-Out is a unique fast food experience. Boasting genuinely fresh ingredients, and immense hospitality, In-N-Out serves up great burgers at a rapid rate. If you go, be sure to try the animal style burger and fries, along with a nice milkshake to wash it all down.
Park's Barbecue
LA has some of the best Korean food in the world outside of Korea itself, so no trip to LA wouldn't be complete without some Korean BBQ in Koreatown, and Park's is the best of them all. Put simply, Park's is delicious, as they offer extremely high-quality cuts of meat that most places are unable to match. If you go, definitely buy one of the combo sets they offer, as it's the best bang for your buck.
Maccheroni Republic
Nestled in a side street in Downtown LA, Maccheroni Republic is a hidden gem, offering exceptional handmade pastas at a reasonable price point. They also have a BYO wine policy, allowing you to bring any of your preferred bottles to dinner for a small corkage fee. All of their food is great, but a few standouts would be their Burratina Con Pomodorini to start, and their Pappardelle Con Ragu Di Agnello or Tortelloni Burro E Salvia for your main dish.
Tito's Tacos
If you're looking for tacos, you can't go wrong with Tito's. Located in Culver City, Tito's has some of the most affordable tacos in the greater Los Angeles area. While Tito's is always packed, they offer great service and an even better meal. We highly recommend the shredded beef tacos with a burrito, which is phenomenal.
Leo's Taco Truck
Leo's taco truck has the best Al Pastor. These pineapple pieces go well with your entire meal, and you will not be disappointed. Don't let the long lines discourage you from trying Leo's Taco Truck, as there is good reason for the rush. Leo's consistently deliver handmade tortillas, amazing Al Pastor, and a cheap price!
Elena's Greek Armenian Cuisine
If you're looking for great Armenian food, everyone knows Glendale is the place to go. However, Elena's stands out amongst every Armenian restaurant due to its affordable price, outstanding service, and amazing taste. Elena's offers two kebobs (your choice of meat), rice, and vegetables for about $10. The Chicken Lulu Kebab comes highly recommended!
Smorgasburg
You can try Smorgasburg every Sunday from 10am-4pm. Smorgasburg LA hosts dozens of amazing food vendors in the area plus a great shopping experience. Smorgasburg houses pop-ups, cultural events, and other activities making it one of LA's top destinations!
Interested in learning more about the different foods offered at Smorgasburg? Click here to learn more!
Farmer's Market at The Grove
The Grove Farmer's Market has perhaps some of the best food in LA. There's a different stall for whatever mood you may be in from Greek to Indian to French. For a perfect day, try spending an afternoon shopping at The Grove and then ending your day with fantastic food at the Farmer's Market.
Nightlife Options: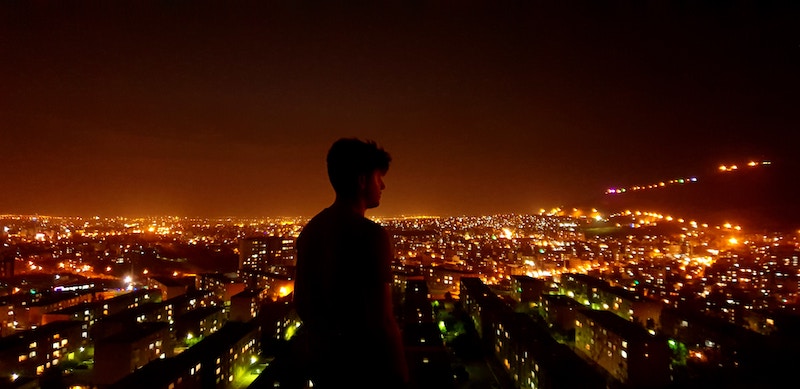 1 OAK
One of the most reputable clubs in LA. 1 OAK provides a luxury clubbing experience beginning from the aesthetic of the building. The crowd is on the younger end of the scene in LA and it used to be known as the spot that Leonardo DiCaprio would frequently come to. While it may be difficult to enter, you'll have the time of your life when you're there.
Bootsy Bellows
Located in Hollywood, Bootsy Bellows is notorious for its prime, luxury environment. While drinks are expensive, Bootsy Bellows plays a mix of house and hip-hop music. Bootsy Bellows has an extremely lively environment, great people, and amazing drink selection.
Nightingale Plaza
Nightingale Plaza is one of the major clubs for the Hollywood elite nightlife. With an over 6,500 square food design, the club offers a great music selection and a high-energy main rooms with two interior lounges. To top it off, Nightingale Plaza also offers an exterior garden.
Das Bunker
It's noteworthy to mention that Das Bunker has among the best reviews for LA clubs. This club is 18+, so the crowd it attracts is a lot younger than others. Das Bunker plays a mix of Top 40's, hip-hop, and dance music guaranteed to keep you dancing the entire night.
The Highlight Room
The Highlight Room is one of the best rooftop bars in LA. The food, service, and atmosphere are all the best in their respective fields. I highly recommend trying the half chicken with the potato egg rolls paired with a cocktail of your choice. The Highlight Room also offers a gorgeous view of Hollywood.
Los Globos
Los Globos is an affordable club in Silver Lake that offers several theme nights. The music paired with the cheap drinks is a great alternative to high end clubs that may be difficult to enter. Definitely check out 90's night at Los Globos for some throwbacks!
Transportation: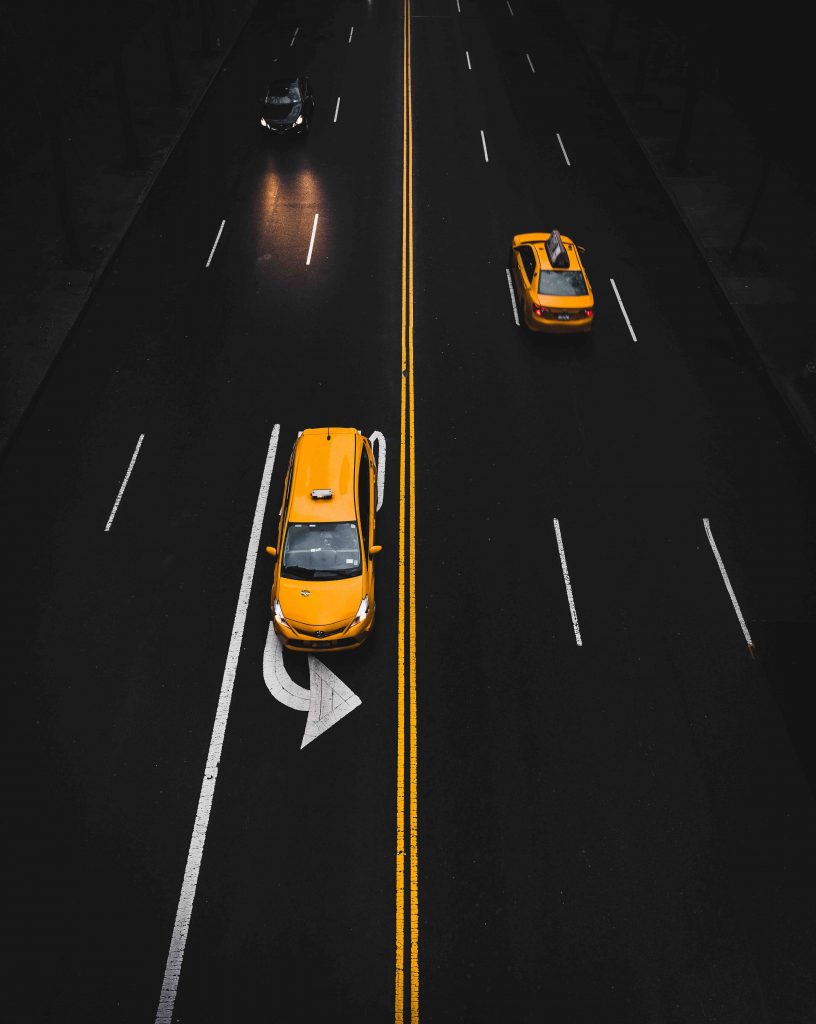 Car Rental
Los Angeles is a really spread out city which requires a lot of driving to get around. While there is an LA Metro and plenty of cabs, the most practical option would be to just rent a car. You can use any of the stable rental places such as Hertz, Zipcar, etc.
LA Public Transit
If you are looking to save some money or just want the experience, you can take the LA Metro to a select few locations. Unlike other major cities, LA has a rather underdeveloped public transit system, so it will be hard to get around to everywhere you want to go. However, if it goes to where you are heading, such as Santa Monica, then it's a solid option, as it is relatively quick and easy.
Cabs/Uber
If you are coming from abroad and don't have an international license, then taking cabs is most likely your best option to get around. It will probably be quite expensive, so only resort to taking cabs if it is convenient for you, or you have no other option.
Looking to travel to other cities outside of Los Angeles? Check out the best things to do in California.