Here's how to decorate your home with the Trendiest Summer Design Tips of 2019!
Just found your dream home? Looking to redecorate your summer safe haven? Lucky for you, the trendiest summer styles of 2019 are here! In this article, we'll explore Cali girl bohemian flares, classic beach styles, life-giving green plant looks, exotic brass, and the Pantone color of the year, all of which you can use to spice up your home and your life. Read on for the best summer design tips of 2019!
Boho Chic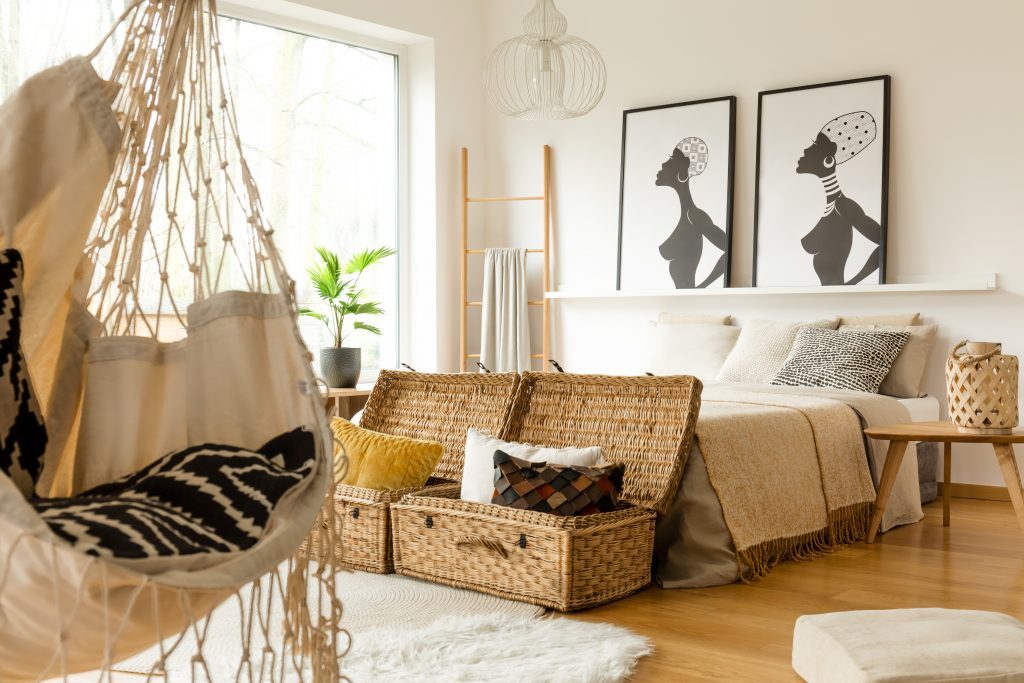 Relaxing tans and neutral colors, wicker textures, and frayed edges. Making a comeback from the 1960's age of flower power, this loose, free-flowing, feel-good style brings the ultimate summer comfort to your home. And if you're looking for a fun twist:

These hanging chairs are always a crowd favorite. Place them next to a large window and some lush flora for the best reading nook in town. You can read reviews and purchase your very own hanging chair here!
Beachy Vibes
Decorating your beach cottage in classic blues and whites is a trend that'll never die. Bring the beach home with you with these summer design tips: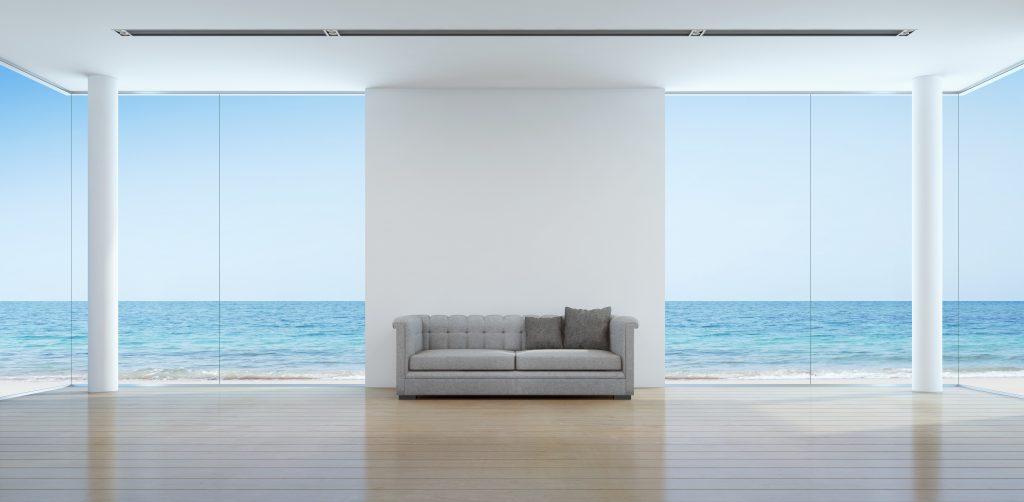 Big windows for a lot of natural light

Seashell Decorations

Classic, cheap, and a family favorite! Grab a big mason jar and collect sand and seashells on the beach with your kids. If that sounds like too much work (and too much of a mess) you can buy all types of seashell decor here

!
Bright whites

The most classic way to brighten up your home. White accents and decor will make your room feel more open, spacious, and inviting.
Light, sky, and sea blues

Distressed wood accent wall

Distressed woods, whether blue or white, are very classically oceanesque. Whether it reminds people of the boardwalk, walking the plank, or the face of their childhood vacation house we'll never know. Either way, this cute nostalgic wall is a great way to make your dream house feel original and like a home.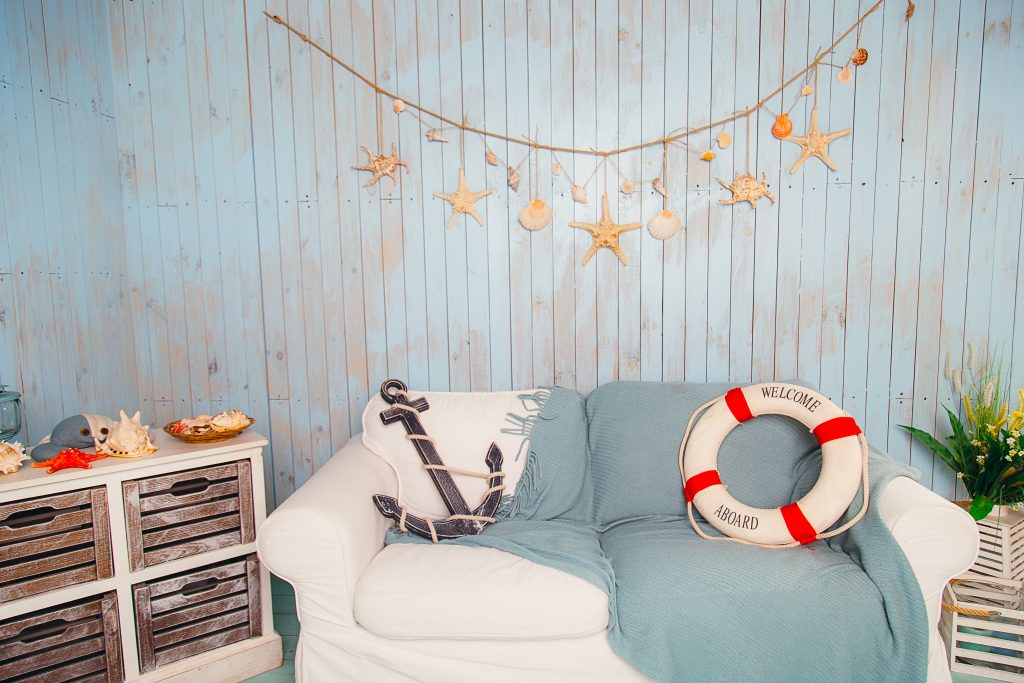 Mother Nature
What speaks more to summer than luscious greens? Whether you go for real plants, less thought-consuming succulents, or just stick to fake plants (we see you, plant killer), adding some green to your home is a great way to freshen up your living spaces.
If you're looking for a practical plant, we recommend aloe vera and basil. If you're just looking for some accent greens, try English Ivy or String of Pearls. A list of the best plants for your kitchen can be found here!
Rustic Brass
Sassy, brassy, but still so classy. This rustic, Italian-inspired kitchen will make you feel like you just stepped off of the plane and into the finest restaurant in Rome. Here are the best brass accent pieces of 2019:
Brass-accented light fixtures

The best way to make brass the new focal color of your kitchen is to get a whole new centerpiece. What better way to do that than with a new modern light fixture? Check out some funky ones here

.
Sassy Brassy Faucets

A cute and functional update to your home. Adding brass handles or a faucet to the sink is a modern update that'll last you for years to come.
Cookware

Pots, pans, and mugs with brass handles are some of the cutest ways to add brass accents (or braccents if you're feeling clever) to your kitchen.
Classy Coral
You might think of pink as the color of a three-year-old's bedroom, but that's no longer the case. This classy Living Coral is making a comeback as the trendiest color of 2019. Whether you want to douse your whole house in it or just add a few accents, we have a link for that.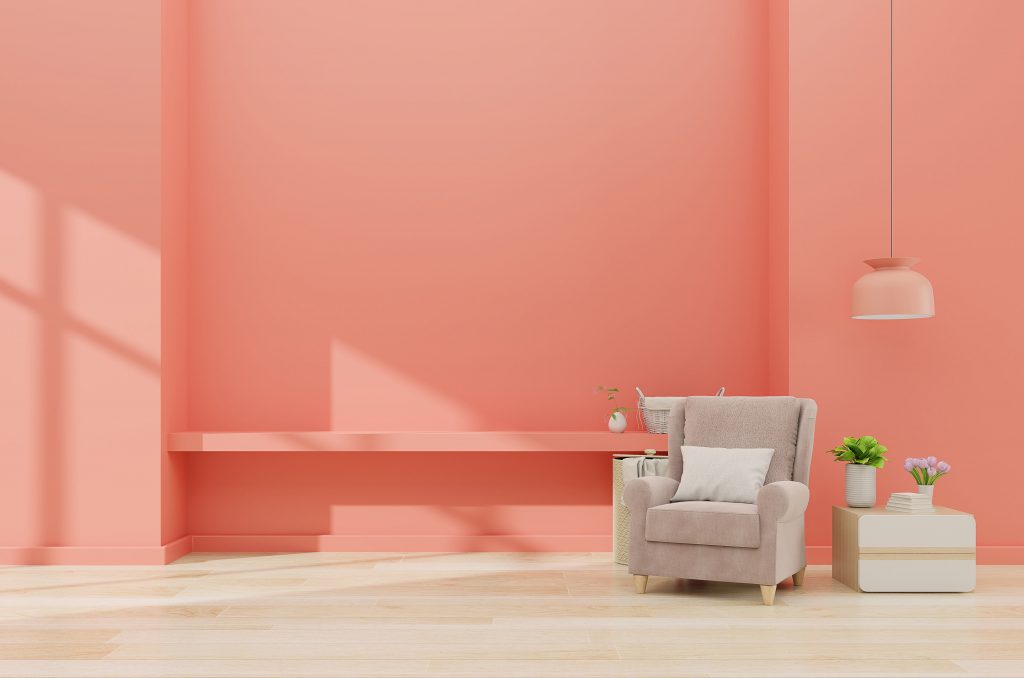 This Living Coral color of the year (thanks, Pantone) is meant to foster social connectivity and comfort in your home. It's also a great reminder that we're destroying our reefs. We love an eco-conscious color.
Like what you see? Stay tuned for the trendiest Fall design tips of 2019 coming soon!