A brief overview of the state
The state of Florida is popular for its warm weather and beautiful beaches. Nicknamed " The
Sunshine State," it is one of the most popular travel destinations. However, the state has a
lot more to offer than just sunny weather and Mickey Mouse.
The landscape is actually quite diverse for a state that most people think of as flat. North
Central Florida features stunning horse farms located on gently rolling hills. When in the
Panhandle, you can go from being on the white sand beaches to rows of loblolly pines in
less than an hour. The East Coast provides larger waves that make for great surfing on the
The Atlantic Ocean and the West Side of the state boasts of white sand beaches lining the Gulf
of Mexico. Head south to see the Everglades and then keep going towards the Florida
Keyes to experience the Caribbean feel.
When people think of living in paradise, many think of Florida.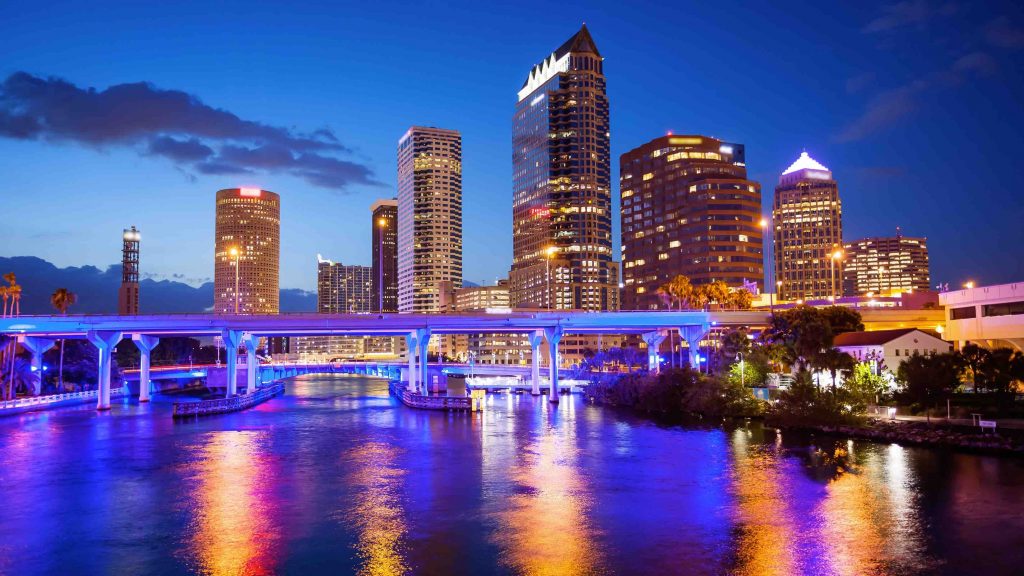 Culture in Florida
Florida has a culture that is a mix of the old and new. Spain owned Florida for hundreds of
years. Because of it, the state continues to hold onto the influence in its food, music,
architecture, and history. Throughout Florida, you will experience the influences of
immigrants that have come over from Latin America and the Caribbean. To some, it is
considered a modern-day melting pot.
Northern parts of Florida like the Panhandle provide a more traditional "southern" feel. It's
not unlikely that you will see southern hospitality at its best including hearing the use of "sir"
and "ma'am".
While English is the primary language spoken in the state the Latin influence has made
Spanish and Haitian Creole popular in the Miami area. Spanish is also commonly spoken in
parts of Tampa and Orlando.
The arts are popular throughout the state with a large emphasis on them in the
Tampa/Sarasota area and the Florida Keys. There are many museums around the state
including Wiener Museum of Decorate Arts, Vino's Picasso, Key West Firehouse Museum,
The Ringling, the U.S. Coast Guard Cutter Ingham Maritime Museum, and the Florida
Museum of Natural History. And those are only scraping the surface of what Florida has to
offer.
With the amount of diversity in the state comes an amazing selection of festivals to
participate in. You can choose from Arts and Crafts Festivals, Seafood Festivals, the Florida
Folk Festival, the Afro Cuban Dance Festival, and Daytona Bike Week.
Florida Sightseeing
It would probably be easier to share the things that aren't worth seeing in Florida. There is a
reason why Florida is one of the most popular states for people to visit – there's something
to see and do everywhere you go. And, if you don't feel like doing anything you can sit and
relax on some of the most beautiful beaches in the country.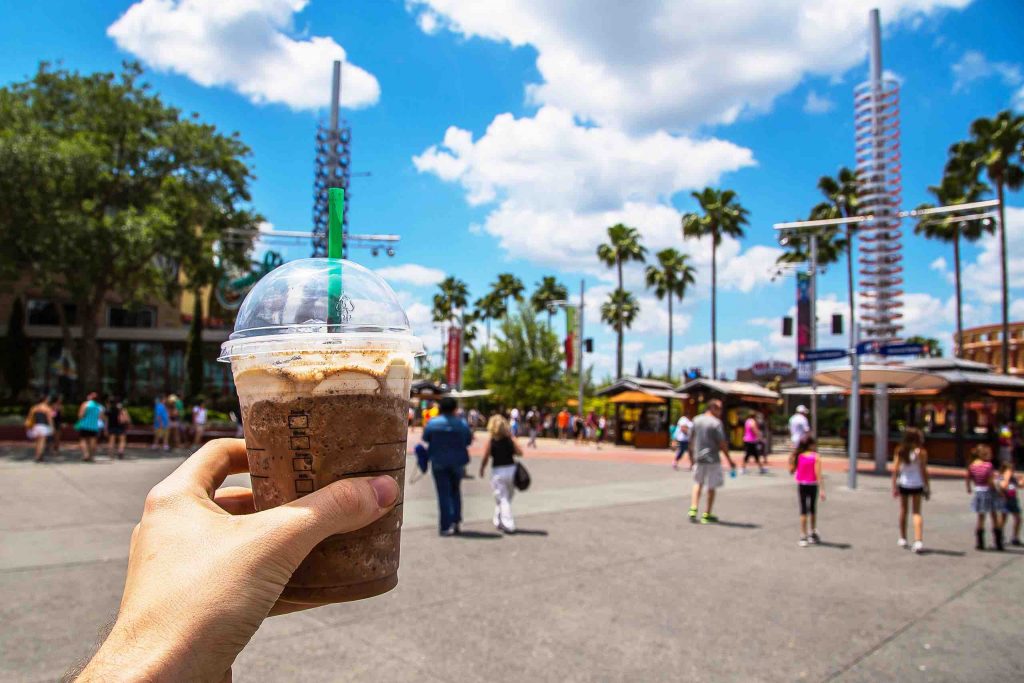 Florida does not have a shortage of Amusement parks to choose from. The Orlando area is
home to Walt Disney World, Universal Studios, and Sea World. While these are the big
names to choose from there are plenty others in Florida including Legoland, Busch
Gardens, and Fun Spot.
Looking to travel to Disney World? Read further to learn more information.
There are obviously too many beaches to name in Florida. You can reach a beach within a
few short hours from anywhere you are in the state of Florida. Some of the most popular
beaches include Siesta Key Beach, Miami Beach, Cocoa Beach, Daytona Beach, and
Panama City Beach. There are beaches you can take your dog on, beaches you can drive
on, and beaches with sugar white sand.
Wildlife abounds thanks to the unique climate in Florida. There are dolphin and manatee
cruises on the ocean all around the state. And, if you head south towards the Everglades
you can go on an airboat ride to see over 20 different species of animals. If you are lucky
you can see alligators, the American crocodile, many species of birds including Bald
Eagles, deer, red fox, turtles, and bobcats.
Florida also has several different aquariums you can visit including the Clearwater Marine
Aquarium made popular by the Dolphin Tale movies.
There are many historical locations throughout the state of Florida. Here are just a few of
the historical places throughout the state.
Bok Tower Gardens – At the highest point of Florida you will find nature trails,
beautiful gardens, and Florida's first carillon, the Singing Tower.
Cathedral Basilica of Saint Augustine – The oldest permanent parish which was
originally used for traveling missionaries.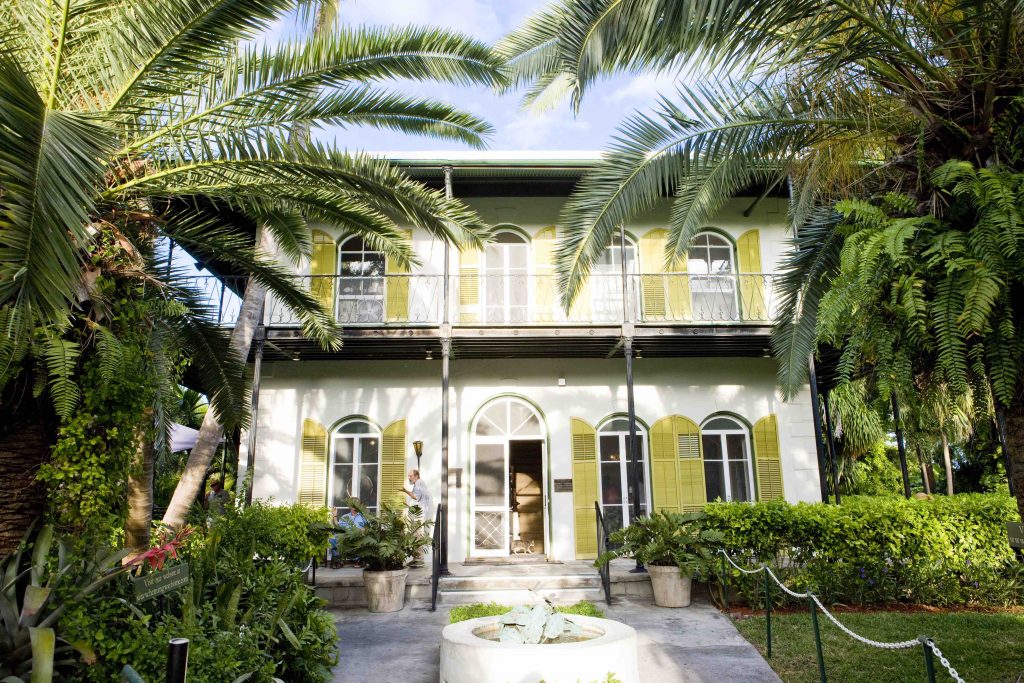 3. Ernest Hemingway Home & Museum – Located in the Florida Keys the house was
originally built in 1851. It was the home of Ernest Hemingway from 1931 until 1961.
4. Ponce de Leon Light Station – This is the tallest lighthouse in the state of Florida.
There is only one taller in the entire country. It was built in 1887.
5. Kennedy Space Center – It might not be as old as some of these other buildings, but it
played an important role in NASA history.
Surrounded on three sides by ocean Florida is obviously popular for its seafood. But, there are plenty of great restaurants to choose from even if fish isn't your favorite. A few places
around the state that are more than worth checking out include:
 The Back Porch Seafood and Oyster House – Located in Destin this restaurant has a
laid-back feel to it and it backs directly up to the emerald green ocean water and
white sand beaches. They are popular for adding amberjack to their menu and have
a sandwich that you need to try.
The Old Salty Dog – There are three locations that are all worth visiting, but their
City Island location on Longboat Key allows you to sit right on the water while you
eat. They have a large selection on their menu. If you want a lighter meal you can
eat the fish of the day and steamed vegetables. Or, you can try their fried hot dog
topped with bacon and cheese.
 Disney Springs – If you are in the Orlando area swing into Disney Springs for a
huge selection of restaurants to choose from. There is everything from Irish fare to
BBQ to fine dining.
El Mago de las Fritas – The Miami area offers some great restaurants with Cuban
flavors including El Mago de las Fritas.
Looking at Florida as a place to make investments? Click here to learn more about the top 20 areas in Miami for increasing property values.