Brief Overview of the State:
Many people will tell you that the West Coast is the best coast, and once you start to explore all of the options and see what California has to offer, you might just agree. It truly is a state that has a place for everyone whether you are coming for a visit or you are going to make it your home.
The Golden State has something for everyone whether you want to spend your days lounging on the beaches and enjoying the surf, hiking through the deserts or the forests, or even skiing in the mountains. In fact, you can often enjoy all of these things in the same day if you are in Southern California! There are small and quaint towns in the mountains and the deserts, and there are massive cities full of glitz and glamor. It really is a state with everything.
Some of the most populated and well-known cities in California include the likes of Los Angeles, San Diego, San Francisco, Sacramento, San Jose, Fresno, Long Beach, Oakland, and Anaheim. There are, of course, plenty of smaller towns as well, which have a very rural feeling to them throughout the state.
Culture of California

When it comes to the culture of California, you are really going to find that it is a mixed bag throughout this large state, and that's a very good thing. California is a true melting pot, and you can find many influences here. There are influences from Mexico that you can see in the food, some of the stores, the décor, and more. You can also feel cultural influences from Spain, as well as many different parts of Asia. There are influences from many different peoples and states, which makes it a welcoming place to everyone.
Of course, the Native Americans were the first people to have lived in what is now known as California, and you can still see and feel the influence of those early cultures today in many of the names of places and historical sites around the state.
California has birthed many different types of culture, as well, and you might even argue that pop culture got its start here. After all, this is the home of Hollywood, the Sunset Strip, and the most famous mouse in the world.
Culture and sports are tied together in today's world, as well, and you will find a number of excellent sports teams that make their home in California. Some of the teams include the San Diego Padres, the Los Angeles Lakers, the Sacramento Kings, the Los Angeles Clippers, the Oakland Raiders, the San Francisco 49ers and the San Francisco Giants. This is just a handful of the different major sports teams in Cali, and it doesn't even touch on the college teams.
Food Highlights Around the State of California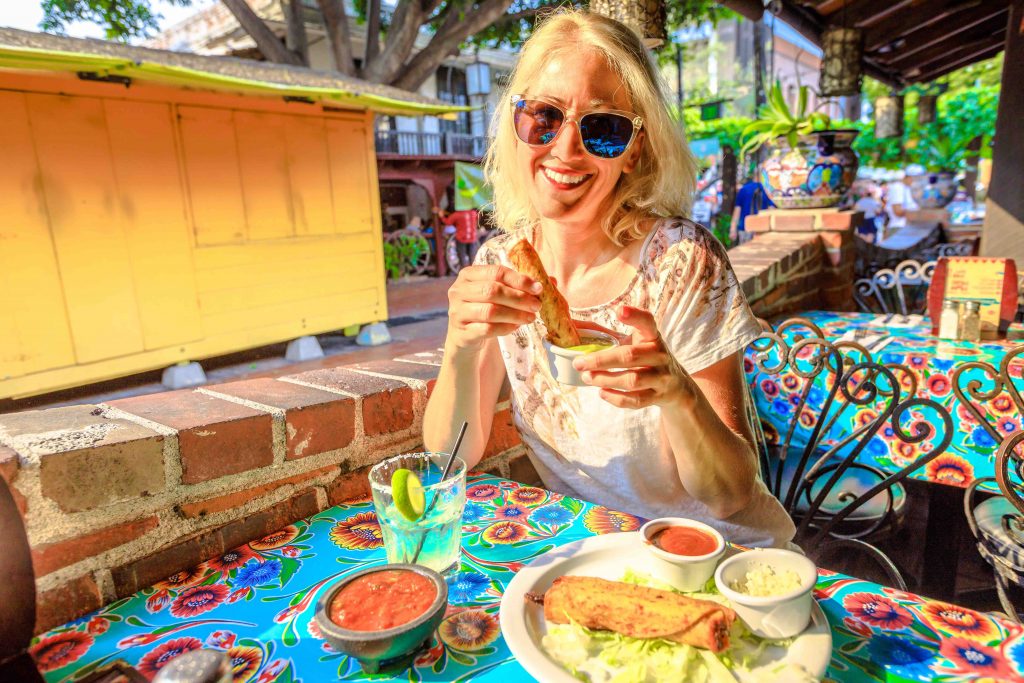 Because there are so many cultures mingled into the state of California, it means that there are many different types of food in the state that you are going to be able to enjoy. For example, the Mexican food in CA is some of the best that you are going to find anywhere, and you really haven't lived until you have had a real carne asada burrito. They also have California burritos, which have French fries in them.
Of course, sushi is very popular here, and Cobb salad was created at the Brown Derby restaurant in Hollywood in the 1930s. At the Boudin Bakery in San Francisco, they have been making sourdough bread from the same yeast since the Gold Rush in 1849. One of the most famous burger chains in the world, In-n-Out, started in California, as did Taco Bell and McDonald's.
Whether you want seafood, Mexican food, Asian food of any type or just about any other type of food, California is the place to go. Let's look at just a couple of the different eateries in the state to see what's out there!
Sayulitas in San Diego, California
This small eatery has some great Mexican food including fish burritos, carne asada burritos, and of course, California burritos. However, this eatery also makes some unique food that blends the flavors of Mexico with those of the Philippines, so you can experience some unique and wonderful meals. It has great reviews, and it is extremely affordable.
Hog Island Oyster Company San Francisco, California
San Francisco certainly has some of the best seafood options around, and that's very true when you eat here. This place has plenty of rave reviews, and you can find a range of different options including oysters, fish, salads, and chowder.
Din Tai Fung Dumpling House in Los Angeles, CA
There are countless eateries in Los Angeles, but if you want some of the best Chinese, you are going to want to check out this place. The restaurant offers up some great options that you are going to love, such as potstickers, garlic green beans, and of course, all the great dumplings.
Interested in seeing the menu for Din Tai Fung in Los Angeles? Click here to browse the various types of foods offered at this world famous restaurant!
Things to See and Do Across California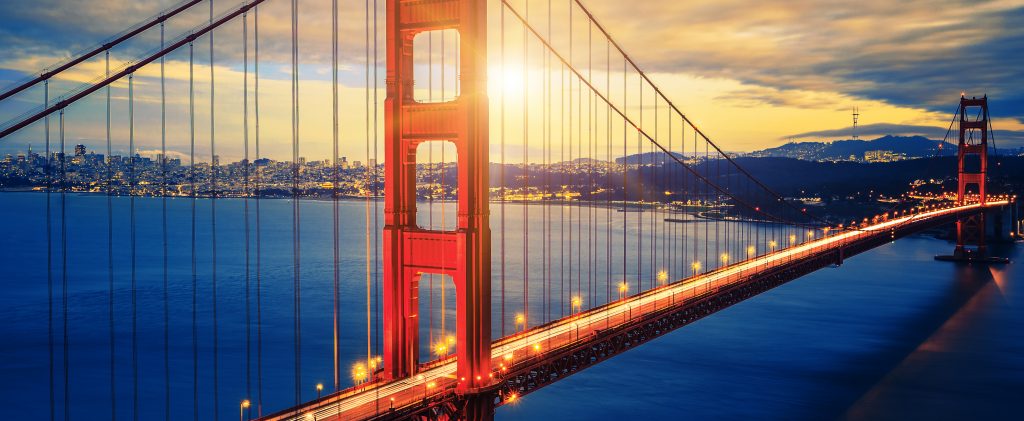 What do you want to do? Chances are you can do it when you are in California. If you want to explore the beaches, there are many from which you can choose. You could head to Coronado near San Diego and watch the sunset on the beach. Maybe you want to watch all the folks at Venice Beach or explore the attractions at Santa Monica Pier.
Of course, you might also want to check out the theme parks, such as Disneyland, Legoland, and Universal Studios. You could also spend time hiking in the Cuyamaca park, wandering through Beverly Hills to spot celebrities, or even take a boat off the coast to visit beautiful Catalina Island.
These are just some of the marvelous things that California has to offer. When you come here, the sky is the limit on all the great things that you can see, do, and enjoy whether you are coming alone, with friends, or with family.
Here are a few other starting points:
A couple hours south of San Francisco, Carmel is one of California's most picturesque towns. Roughly one square mile in size and fronted by a long, sandy beach, Carmel-by-the-Sea is so small that its houses lack addresses. Instead, they are referred to by their descriptions, such as "the fifth house on the left side of Camino Real, with a red fence."
One of the most famous icons in California, the Golden Gate Bridge serves to link Marin County with downtown San Francisco. Visitors can walk across the bridge for free, though it's a bit longer of a walk than you might realize – over three miles round trip.
Tinseltown is usually among the biggest reasons people visit Los Angeles, and it is chock full of fun attractions. Some of the most popular include the Walk of Fame, where stars placed along the sidewalk show the name of various celebrities, along with Universal Studios theme park and studio tour. Finally, visible from just about everywhere is the famous Hollywood sign.
This park continues to be among one of the most popular in the United States. Northern California's Redwoods are a sight to behold, rising 300 or more feet from the ground. Redwood National Park also includes four full camp grounds, eight backcountry sites to hike to, and 40 miles of rugged coastline along the Pacific Ocean.
Looking for the best things to do in Los Angeles? Click here to learn more about the best way to maximize your experience.