Best 20 Areas to Invest in Miami
What to Look For:
If you are looking to purchase a property for investment purposes, one of the key factors to consider is increasing property values in your interested location. This tells you if you will make the expected return on your investment.
Obviously, you don't want to purchase a land, a condo, an apartment, or a home in a location with depreciating property value. Your best bet is to look for locations that have potential to increase in value but which are selling at affordable prices in the meantime.
Interested in learning more about what to know before investing in real estate? Definitely do research before making your choice to invest.
Why Miami?
Majorities of neighborhoods in Miami are appreciating in value. The rate at which the properties appreciate in value varies from one locality to the other. One of the key reasons for this upward trend is the Miami waterfront.
Waterfront properties are seeing great demand because many people want to live close to the scenic beach environment. This makes Miami one of the best choices for property investment in the US and Miami investors are seeing roughly 18.6% returns annually.
You must research the area you want to invest in. Those who disregard the significance of conducting research before investing their hard-earned money do this at their own risk. You need to make an informed decision and choice to be successful.
We have made this task easy for you by providing in this article the best neighborhoods for investment in Miami. These localities promise a high return on investment and pose minimal risk according to expert opinions.
Top 20 Investing Opportunities:
Little Haiti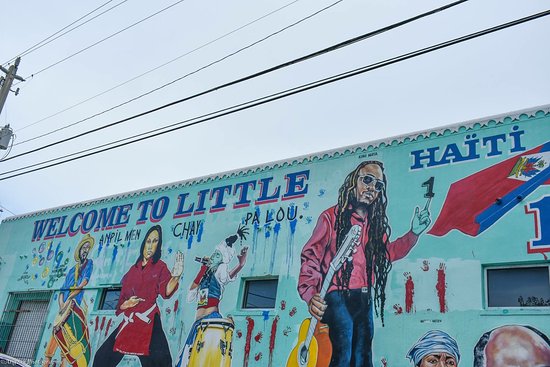 Little Haiti is one of the top flourishing Miami neighborhoods with regards to property appreciation value and homes with increasing rental values.  It is situated at the northern part of Wynwood. This area has in the recent years' recorded rise and fall of property values both in price per square foot and the in the average sale prices of properties. The rental rates saw a major fall mid-2017 but the end of the year saw an increase in the property values.  This makes Little Haiti a potential neighborhood for investment opportunities.
The cost of purchasing a square foot of land is roughly 200 USD. The average price for monthly rent is around 1,120 USD monthly. However, the rental values are progressively moving to 2,000 USD for one bedroom close to the Wynwood neighborhood.  Average property sale price is 404,000 USD. Little Haiti has the potential to be the best Miami neighborhood for residential homes.  Despite the challenges it poses to the local dwellers, it comes with a lot of promising rental properties investment opportunities.
Wynwood district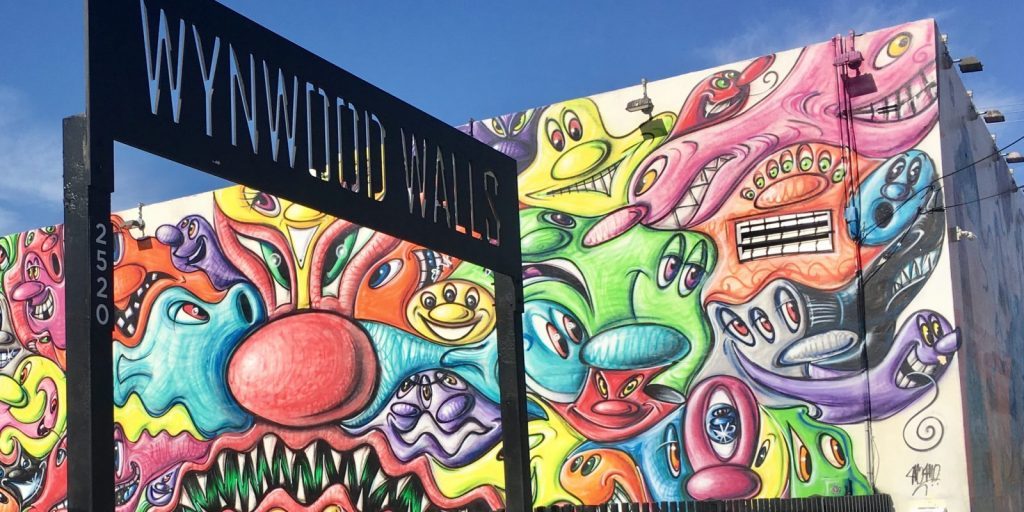 Wynwood district is one of the top investment opportunities in Miami. You can purchase properties cheaper within this location and rent them at higher rates. Properties sale in this location saw a historic fall from 300 thousand USD to sell amounts below 300 thousand USD from the first quarter of 2017 to Mid-2017. Property rental values on the other hand average 2,400 USD for condominium units and apartments. It is a good area for property investors given the numerous number of new homes and refurbished ones coming up in the vicinity.
Beverly Terrace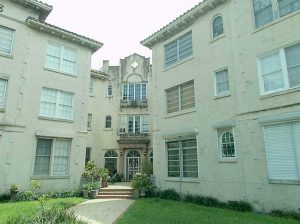 Beverly Terrace is located close to the water-front and to the east of Wynwood. A lot of home refurbishment is happening that is similar to other locations in this Miami district. There are also a lot of new homes coming up in this location. One of the key investment opportunities in this locality is high-rise condos close to the waterfront. The rental value is appreciating and approaching 2,000 USD for one bedroom. Property sale value for two-bedroom units ranges from 300 thousand USD to 500 thousand USD.
Investors who chose to pay for these condominiums by installments can, in reality, purchase these at almost zero or minimal cost, given the fact that they rent these at 2,400 USD monthly whereas amortizations they pay every month for these condos cost roughly 2,200 USD.
Miami Design area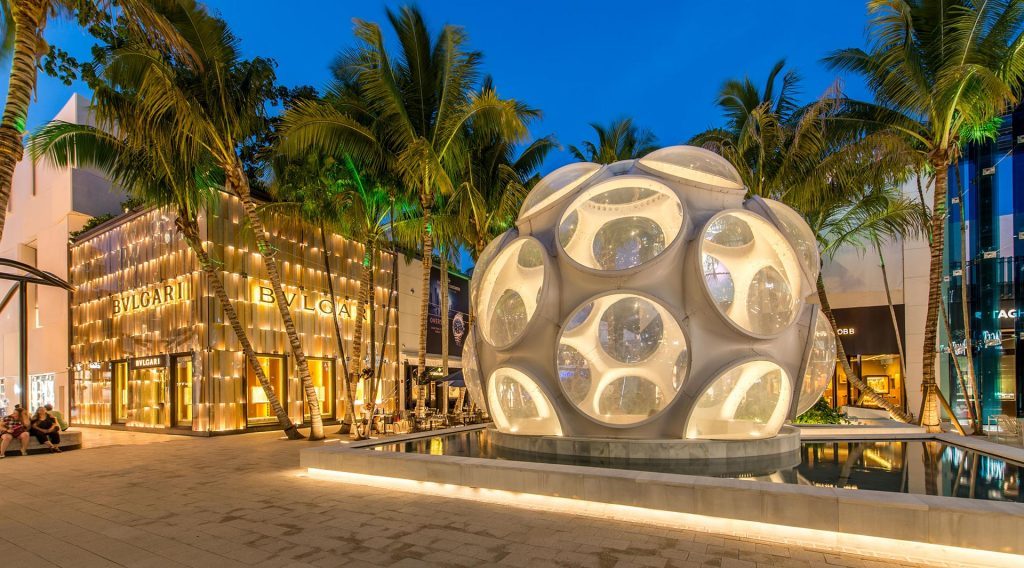 Miami Design neighborhood is located to the northern part of Wynwood. It is well located within the Buena Vista district and is another potential thriving locality for property investment in Miami. It is best suited for investors who are searching for locations with appreciating property values suited for rental investments.  The return on investment for this location is roughly the same as that of the Wynwood area. The purchase price for homes is depreciating while rental properties are appreciating in price.
This area is also seeing a lot of refurbishment. Worn-out homes and warehouses with depleted values are being remodeled into classy and contemporary attic alluring homes.
Midtown Miami or Overtown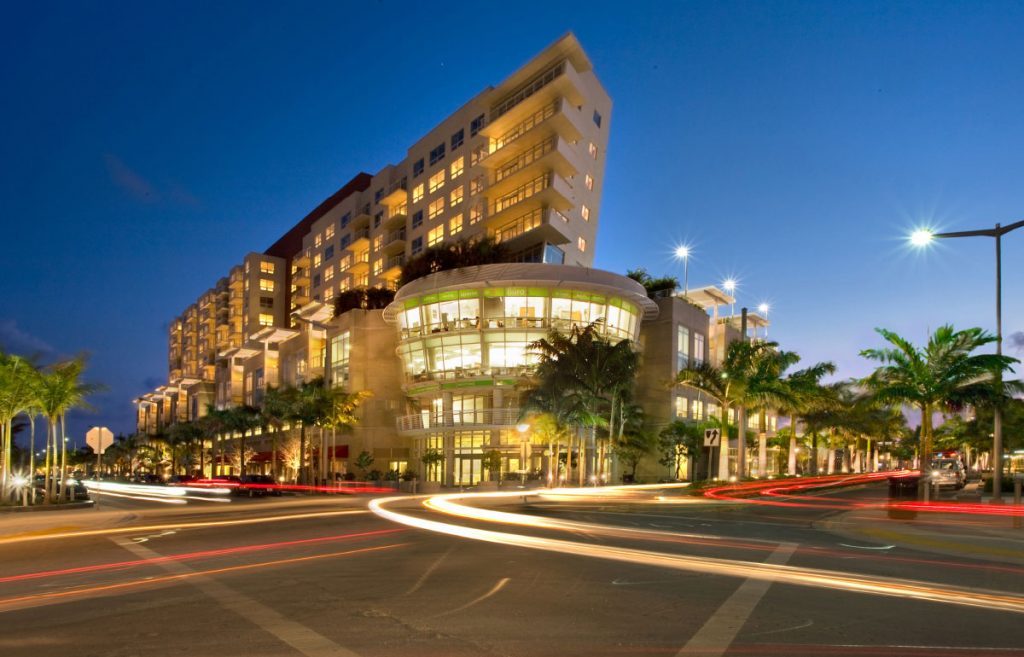 Overtown is positioned between Downtown and Wynwood in the west border to the Town Square. It is the best place for property investment for investors looking to purchase affordable houses close to Downtown Miami neighborhoods. Houses here are cheaper than those within the central business district in the area.
Purchase prices for houses here have risen while the cost of one square foot of plot fell recently below the 200 USD standard price. The value of rental homes remains the same and saw a rise towards the end of 2017. Although this is not a waterfront neighborhood, it is still a good area for investment, given the fact that costs of properties in adjoining neighborhoods are roughly two times to three times the cost within the location.
Edgewater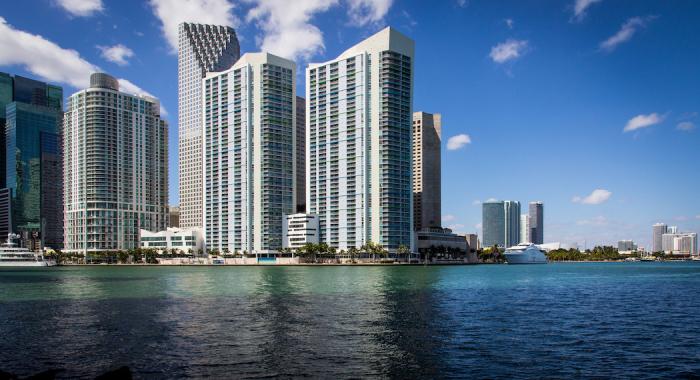 Edgewater is another Miami neighborhood with good potential for property investment. Property values in this vicinity are projected to rise within the next few years. The current value of properties is less than that of Beverly Terrace and Wynwood eastern areas. It is a waterfront neighborhood.
A lot of rehabilitation is going on here and new buildings are also being put up. It is a great location for those who want to invest in rental properties given the low cost of purchase of roughly 300 USD per square foot and 2,400 USD rate for renting one bedroom.
Average property prices here are as expected high.  Homes located more inland are cheaper but they still offer a great glimpse of the water view. They cost an average of 1,800 USD every month with a sale price roughly 174,000 USD.
On the outside, this neighborhood may seem like a typical place for working-class citizens with single-family residential buildings and high-rising residences. However, the neighborhood is great for outdoor activities, eating out with friends, and for leisure. This is the appropriate time to invest in this location given the fact that the value of properties here is gradually appreciating in value.
Bayshore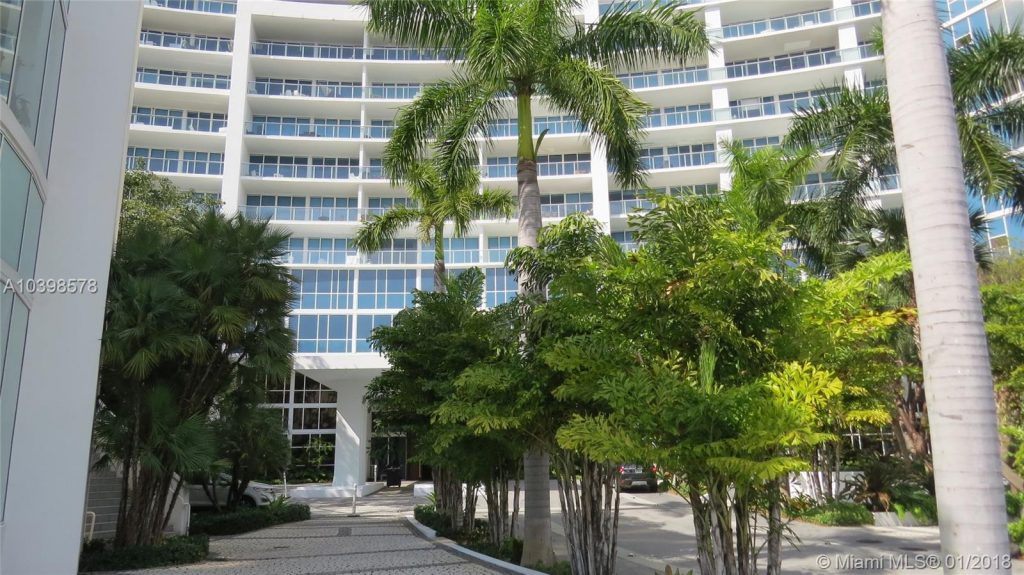 Bayshore is among one of the top destinations for investing in property development and renting in a Miami neighborhood because the value of rental homes constantly goes up while the cost of property per square foot remains stable. This makes this place a great choice for investors who want to purchase properties and rent them.
Cost of purchasing a home in this neighborhood rose in the early part of 2017 and dropped close to the second quarter of the year. Since then, it has slowly continued to appreciate in value. There is potential for more appreciation of property value here.
Downtown Miami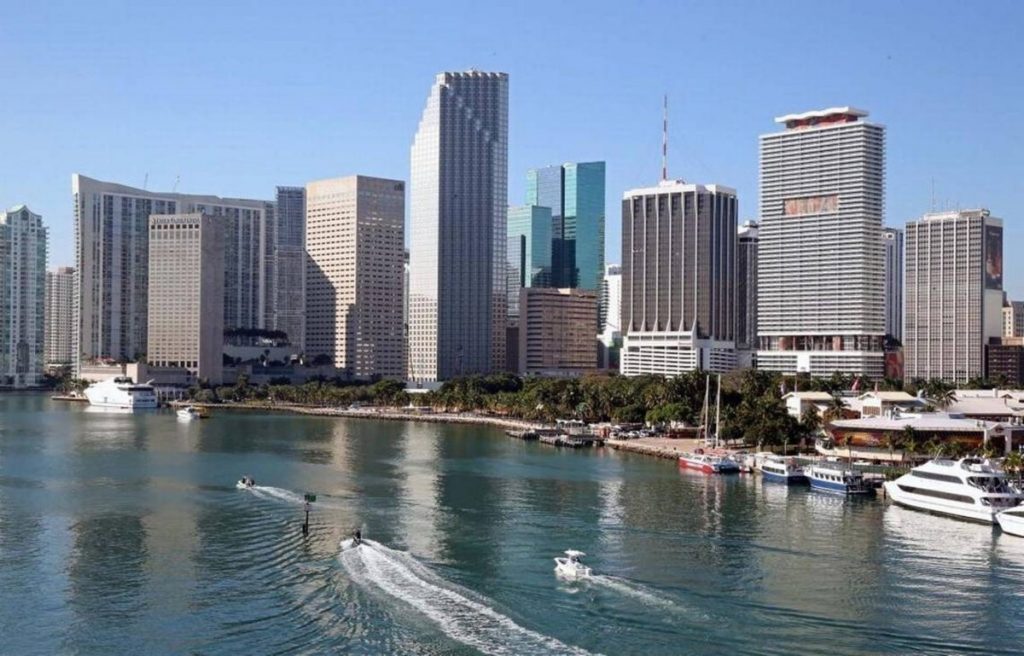 This central business district of Miami is the best location for property investment. Properties here appreciate in value while other localities are seeing a fall in property value. The cost of renting here rises to roughly 2,000 USD per bedroom and this makes it a worthy investment to buy and rent condo units.
The cost of purchasing a home in this area is by and large higher than that of other vicinities because it is the major hub for business activities within the locality. However, this has dropped in the recent past and has an average cost of rent per month at 1,950 and the average sale price at around 340,000 USD.
This is a major location for investment banks and investing in the financial sector. The location enjoys permanent demand for luxury apartments and condos from many foreign consultants given that the headquarters of the management of international corporations are located in this Miami neighborhood.
Little Havana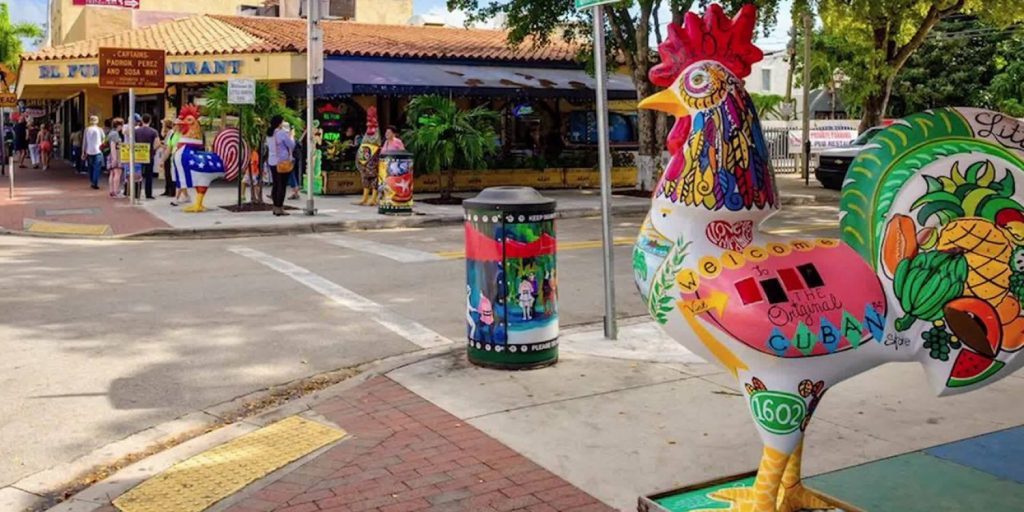 This Miami neighborhood is also witnessing a new beginning in property value. It is situated to the western part of Downtown Miami. The average sale price of properties here fell to 230, 000 USD and is gradually appreciating in value. One square foot value of this locality is as well rising towards 200 USD.
The price of rental properties is also rising and is roughly 2,000 USD. You can invest in the east or west of the Little Havana. The cost of investing in either of these is virtually the same.
Miami Beach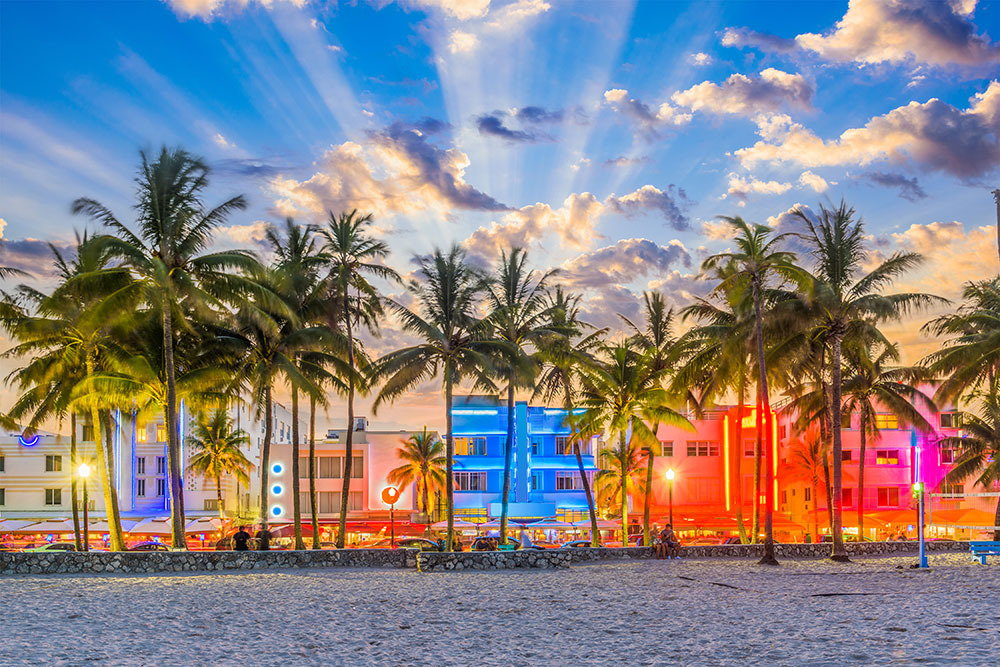 Miami Beach is a neighborhood located in Miami-Dade County, Florida. It is bordered in the south by the South Pointe Park and in the north by 87th Street, which is the start of the Surfside. The best time to invest in Miami Beach's properties is now. The cost of buying a home is relatively low while the cost of renting is comparatively stable and roughly 3,200 USD for one bedroom.
Although the cost of rent here is currently lower than what it used to be in 2016, it is projected to go back to that amount which is roughly 5000 USD. Cost of rent is highest in SoFi, followed by that of the South Beach.  The rental cost in Miami Beach varies but a good number of them are higher than 1,500 USD for one bedroom.
Coral Gables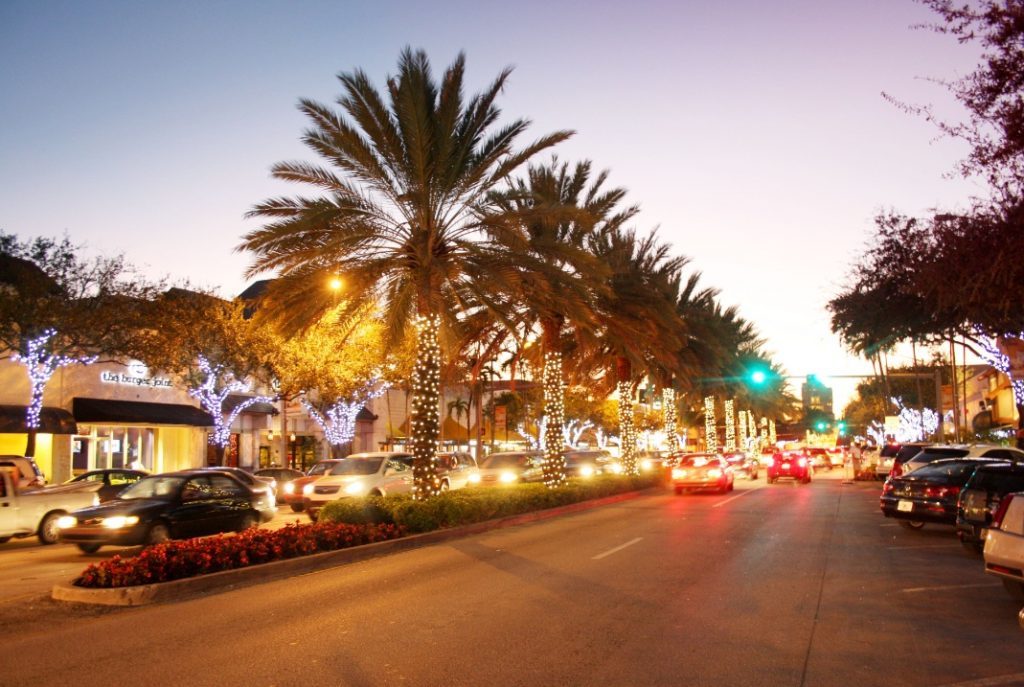 The average cost of rental homes here is roughly 1,925 USD every month while that of purchasing a home averages 734,900 USD. The natives regard Coral Gables as the finest and most attractive neighborhood in Miami. Thus, it is nicknamed, 'The City Beautiful'.
Despite the fact that the average sale price of properties in this area is more than what is obtained in other parts of Miami, the property valuations have shown a steady rise over the past ten years which makes it a great idea to consider it for your property investment goals.
Buena Vista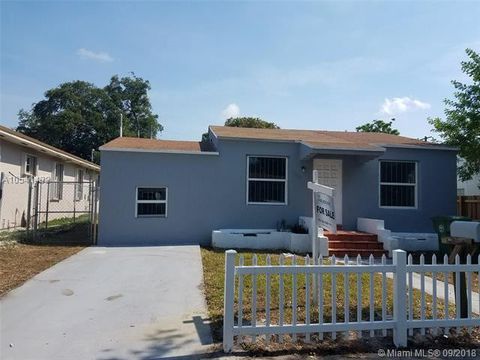 The average price of rental homes in this vicinity is roughly 1,120 USD per month while the average purchase price is roughly 392,053 USD. Despite the fact that this location is a flourishing residential district, there are currently lots of unrented properties.
However, this is projected to change in the near future by industry experts. It is situated very close to downtown Miami, Little Haiti, Biscayne Bay, and is projected to likely lead to overflow of tenants from these adjoining neighborhoods in the near future. The greatest attraction here is the low cost of residential properties.
Brickell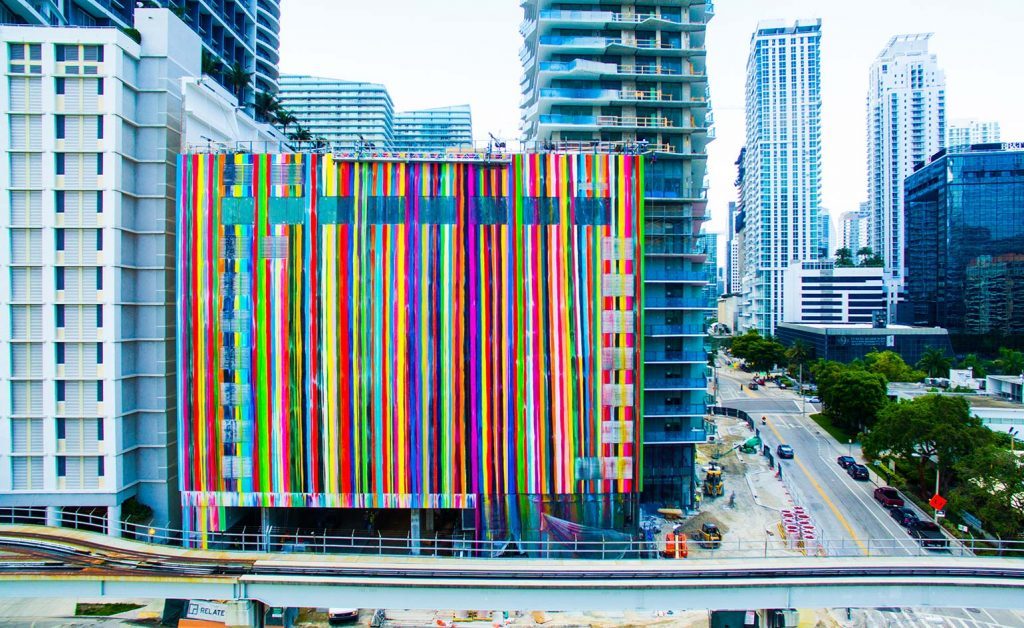 The average rental price for properties in this neighborhood is 2150 USD per month while the average sale price is roughly 315,000 USD. Brickell is a densely populated high-rise suburban district featuring a lot of expensive, luxurious condos and apartment towers.
It is the preferred destination for successful youths between 20 to 30 years. A lot of young professionals congregate here to communicate and form extensive social groups. The cost of properties here is high due to the location. The price of rent has been relatively constant over the last couple of years. The additional demand has caused new structures to be put up.
The district is a full-grown and unwavering real estate market, well-built and balanced, it is great for investors looking for long-standing investment opportunities. This is a place to invest in over a long period of time.
Northeast Coconut Grove
The average price for a rental property is 1,750 USD every month while the purchase price for a property is roughly 414,000 USD. The area was popular in the past for being the beehive of activities. It has a lot of nice restaurant themes, bars, chain stores, and magnificent hotels. It is situated close to the University of Miami and is occupied by a lot of foreign students who live off-campus. This is the best place to rent properties that are near colleges and universities.
West Avenue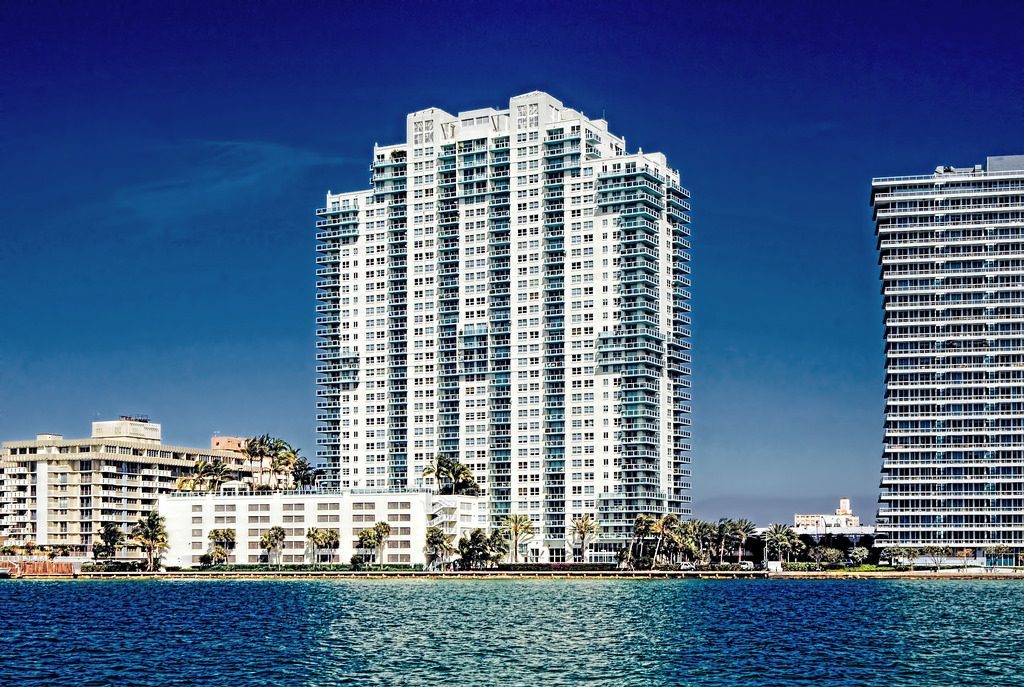 The average rental price in this locality is 2,000 USD per month while the average sale price is 315,000 USD. West Avenue is surely a good investment opportunity for investors who want to invest big.
It might appear that the properties in the area are expensive and will not result in any profit for the investor. However, this is not the case. Miami Beach is among the most prestigious and high-status location in contemporary culture. This area enjoys a huge demand from both US residents from other counties and from affluent foreign investors who want a secure and comfy living environment for their families.
It is a multi-ethnic global center. The cost of properties here is cheap compared to that of New York and San Francisco. Besides, investors pay significantly low property tax here compared to other US cities.
Miami-Dade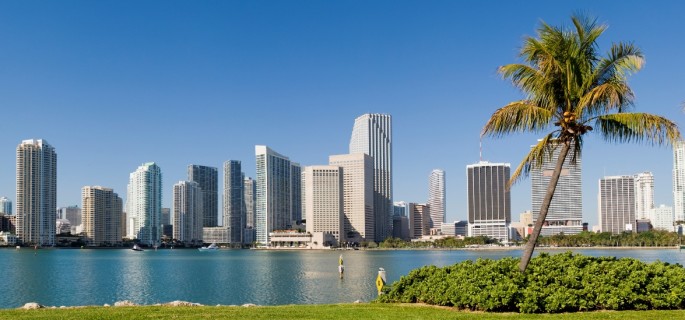 The cost of residential houses in the Miami-Dade district declined from 2.389 to 2,158 by 9.7% last year. The degree of fall was even more for single-family homes. It saw a fall of a 13.4% from the sale price of 1,239 USD to 1,073 USD.
The condo sales fell by 5.7% to 1,085 USD compared to 1,150 it sold previously. However, prices for acquiring a home in the vicinity have shown a steady increase for roughly six years. The average cost one single-family home in this neighborhood was 337,500 USD in August, which is a rise of 12.5% compared to the cost last year when it sold for 300,000 USD.
The average cost for condos escalated to 225,000 USD compared to the 215,000 USD it sold last year. This amount was a 4.7% increase.
South Beach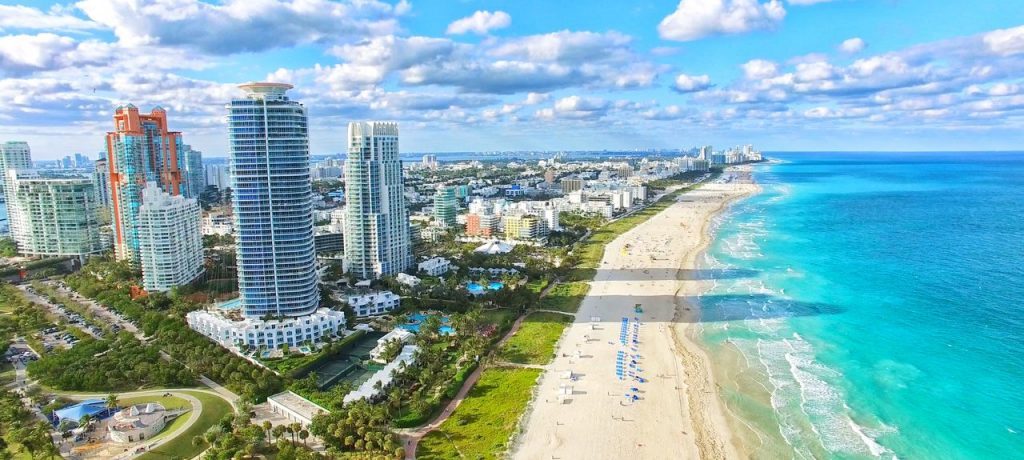 South Beach or SoBe Miami neighborhood is in the eastern part of Miami metropolis and is flanked by Biscayne Bay and the Atlantic Ocean. This vicinity includes the entire Island barrier of Miami Beach in the southern part of the Indian Creek. South Beach includes both the sandy, beach stretch and the southern part of the Miami Beach.
It encompasses South Pointe Park located southwards and Dade Boulevard located northwards and is a great place for sporting events. Additionally, it was the first part of Miami Beach developed in the 1910s due to the efforts of Carl G. Fisher, the Lummus Brothers, and John S. Collins.
The neighborhood has since recorded lots of man-made and natural changes ranging from vibrant economy, high tourist activities and the incidence of the hurricane natural disaster which affected most of the neighborhood.
North Beach/ North Miami Beach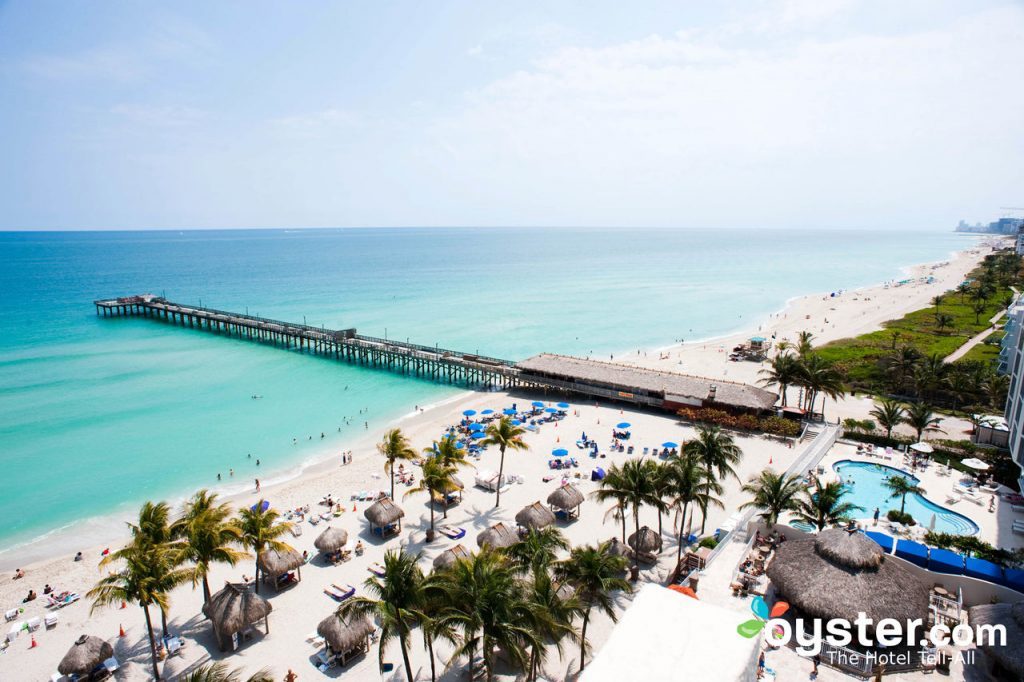 The North Beach neighborhood is transforming from a dormant locality to a beehive of activities with lots of plans for luxurious apartments and refurbishment. The average cost of rental properties in this vicinity ranges from 2,300-2,700 USD monthly.
The locality has a broad collection of property which ranges from inexpensive smaller homes in the North/Mid Beach to posh mansions. Nevertheless, there are a lot of deserted and unused districts that interested investors can grab.
Many new condos and apartments have been erected in the recent past and have resulted in constant increase in property values for the last three years.
Broward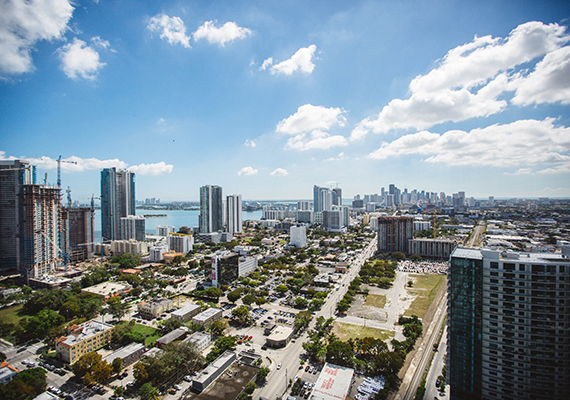 The sale of properties in Broward County rose in the recent past by 9.3% from 2,884 USD to 3,180 USD. The cost of purchasing single-family homes also rose by 8.1% from 1,524 USD to 1,658 USD.
Similarly, condominium and townhouse price increased from 1,360 USD to 1,522 USD. The prices of single-family homes rose by 7.7 percent from 325,000 USD to 350,000 USD.
The average price of a condo or townhouse escalated by 7.8% and sells around 156,000 USD compared to the 144,755 USD it sold last year.
Palm Beach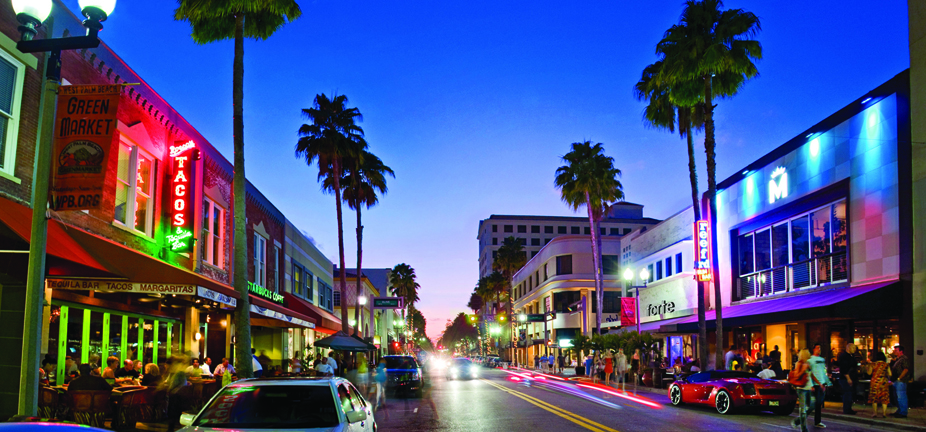 Palm Beach neighborhood saw a decline in the numbers of homes sold in August but not as much as what was witnessed in Miami-Dade and Broward.
The average purchase of residential homes dropped by 2.9% to 2,715 USD compared to 2,796 USD it sold for last year. The sale of single-family homes fell by 7.9% to 1,550 USD compared to 1,683 USD it sold for previously. However, the sale of condos and townhouses rose by 4.7% from 1,113 USD to 1,165 USD.
The average cost of a single-family home plummeted by 7.9% and currently sells around 340,000 USD. Townhouses and condos, on the other hand, saw a rise of 9.4% and currently sell at roughly 74,000 dollars.
Conclusion
Miami is a great place to invest.  The neighborhood has great weather conditions, a beautiful skyline, comparatively cheap houses, and a lot of business opportunities. This makes the location a preferred destination for people from all works of life and culture.
Interested in learning more about Miami? Want to learn more about residential life before buying property? Learn more by reading about Miami's Noisiest Neighborhoods.