Brief Overview of the State:
Ohio is located in the Midwest, and it is a part of the Great Lakes Region. The state took its name from the Ohio River. In fact, in the language of the Seneca people, it means "great river". Ohio is often called the Buckeye State, which stems from the buckeye trees that are prominent in the state.
There are quite a few wilderness areas in Ohio, and many of the residents of the state therefore enjoy getting out into the woods and the trails to hike and hunt, and to enjoy the waters of Lake Erie, which borders Ohio to the north. You will find that there are some wonderful places to travel and to live throughout the state, which has a lower cost of living than many other states, particularly those on the coasts.
As mentioned, rural areas and small towns are still quite abundant in this state. However, that does not mean that there are no large cities. In fact, there are several large metropolises for those who want to visit or live in the big city. Some of the most prominent and highly populated cities in Ohio include Columbus, which is the capital, Akron, Cincinnati, Cleveland, and Dayton to name a few.

Culture of Ohio
The modern culture of Ohio tends to include a range of influences, with the most prominent being from the German immigrants that came to the area and settled in the middle of the 1800s.
When speaking of culture in Ohio, we also have to touch on sports, which are very important in the state. It is home to many different professional sports teams including the Cincinnati Reds, the Cleveland Indians, Cincinnati Bengals, Cleveland Browns, and the Cleveland Cavalier. NASCAR races are popular in Ohio, as are college sports.
Of course, the cultures today tend to be a mixture of other cultures, as people from many different areas have come to the state and have brought elements of their own culture with them. Much of the state is still rural today, and there are many Amish homesteads in the state. However, there are a number of big cities, as mentioned above, too. Ohio has a nickname, Heart of It All, and that really does tend to exemplify the history of the state, as well as the current culture.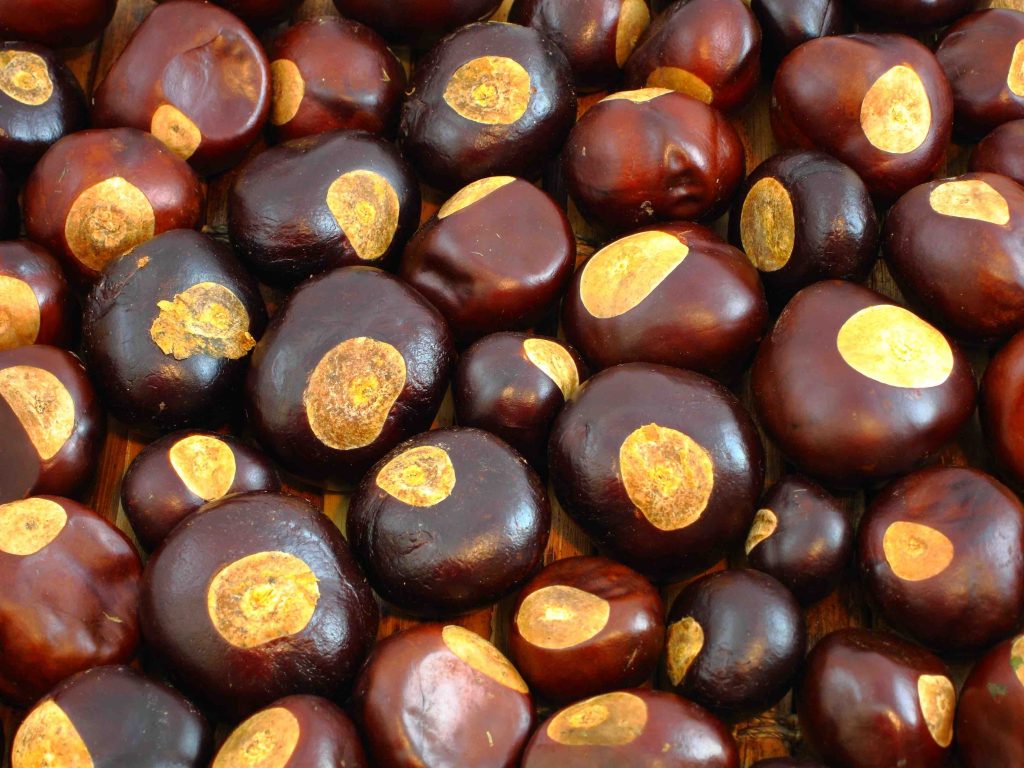 Food Highlights Around the State of Ohio
When it comes to food, you will find that there are some items that Ohio has helped to make quite famous. One of these is buckeye nuts. This is, after all, the Buckeye State. You remove the shells and roast them to make them edible. They are tasty and nutritious.
City Chicken is also a popular dish in Ohio. Strangely enough, this does not actually contain any chicken. Instead, it is a dish that utilized cubed pork meat, which is put onto skewers. The meat is then baked or fried. In some cases, it might be breaded.
The Polish Boy is a type of sandwich. It features kielbasa that has been grilled and then placed on a bun along with barbecue sauce, coleslaw, and French fries. In some cases, it might have hot sauce instead of, or in addition to, the barbecue sauce.
Orchids at Palm Court in Cincinnati, Ohio
Orchids at Palm Court is a lovely restaurant that has some truly breathtaking atmosphere thanks to the gorgeous setting of the Art Deco style dining room and bar. To top it off, the food is quite good at this Cincinnati restaurant. You will find different types of food here including lobster salad, fish, lamb, pasta, a range of wines, and more. This is a perfect fine dining option.
Oakwood Club Incorporated in Dayton, Ohio
If you are in Dayton and you are looking for a quality steakhouse for a meal, you will love this option. It has a classic steakhouse atmosphere, but you will also find that it is vegetarian friendly for those who may not eat meat.
Blue Point Grille in Cleveland, Ohio
Those who might be craving seafood and who are in Cleveland will want to check out Blue Point Grille, which is a favorite with locals and visitors. It has a great atmosphere, along with some delicious food options on the menu. Choose from items such as their oysters, lobsters, chilled king crab, shrimp cocktail, and more.
Things to See and Do Across Ohio
You will find quite a few great things to enjoy and do when you are spending time in Ohio. Whether you are a resident or you are just visiting, there will be plenty of things that you can enjoy. As we mentioned earlier, there is a lot of rural area in Ohio, and for that reason, you will find quite a few options for outdoor activities to enjoy. If that's not your thing, you can also check out the many museums and theme parks located throughout Ohio.
Let's take a closer look at some of the different options that might appeal to you and your family:
For example, you could visit some of the gorgeous waterfalls in Ohio, such as Chagrin Waterfalls in the aptly-named Chagrin Falls. This waterfall once powered nine different mills in the area; a walkway now takes visitors to a sweeping view of the falls. Brandywine Falls in Cuyahoga Valley has a short path that allows you to see a 65-foot waterfall. You can also explore Hayden Falls Park in Columbus, which has its own wild gorge tucked into a relatively urban area.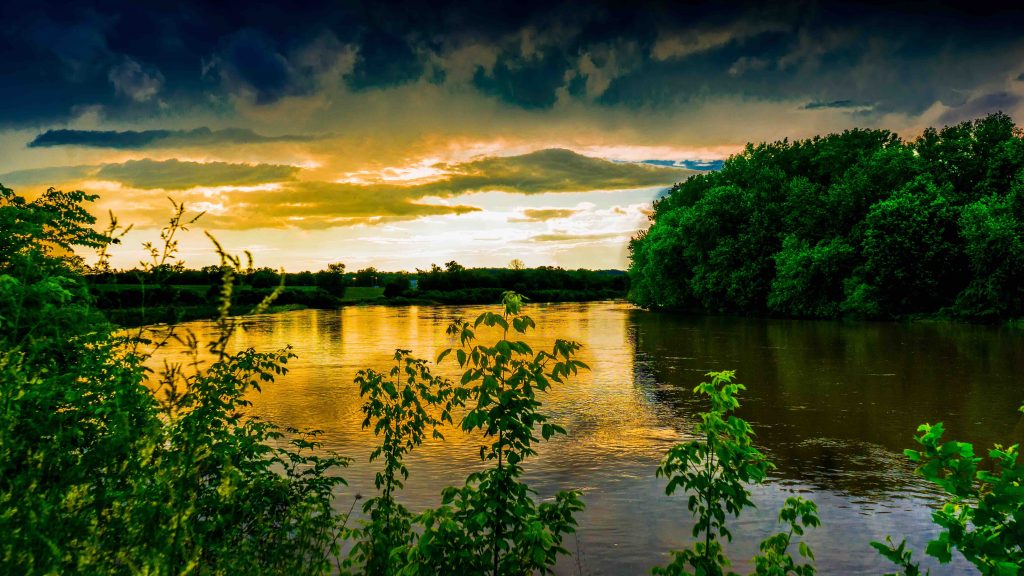 If you are looking to get some exercise, Ohio has many options. Eden Park in the Mount Adams neighborhood of Cincinnati offers a variety of beautiful running rails the German Village, while Historic Kirkland contains over 428 acres with walking trails. These are just a few of the options you will find.
Interested in reading more information about the best hikes in the state? Read about the best 15 hiking spots in Ohio to learn more.
National Museum of the U.S. Air Force
The Air Force museum in Dayton, Ohio contains aircraft from every period of history through the existence of the U.S., along with particularly noteworthy aircraft such as the Memphis Bell B-17, which was the first bomber in World War II to complete all missions.
Rock and Roll Hall of Fame and Museum of Rock
This world-famous attraction stands on the bank of Lake Erie in Cleveland, the location of the first rock and roll concert in the U.S. The Museum contains seven buildings full of artifacts from the history of Rock and Roll, exhibits covering famous protests and concerts, as well as theaters and interactive kiosks which allow visitors to listen to rock and roll one-hit wonders.
This museum is in the Old West End neighborhood of Toledo. It contains over 30,000 pieces of art, including works by Vincent van Gogh, Peter Paul Ruben, Rembrandt, Matisse and many more.
Those who want a bit of excitement, or who might be traveling with kids who want to enjoy a theme park will find some great options. You can check out Cedar Park or the Ghostly Manor Thrill Center, both of which are in Sandusky. Kinds Island in Mason and Stricker's Grove in Ross are some good options that you might want to consider, as well.
Looking to also visit nearby states? Check out the best things to do in Pennsylvania to learn more.